William N. Leary is President of Leary Management Group, Inc. As President of the company, he is responsible for decisions involving management, operations, sales, and maintenance of the company and its subsidiaries.
Bill began his career as a Security Analyst for Life Insurance Company of Virginia in 1985. In 1988, he joined Sovran Bank in Richmond, Virginia as Trust Investment Officer. He became Vice President of Peterson Affiliated companies in Orlando, Florida in 1990, and founded Leary Management Group, Inc. in 1994.
Bill holds a B.S. and M.B.A. from the University of Richmond. He has also completed a Professional Education Program through the College of Financial Planning, and is a licensed Florida real estate broker.
Married with two children, Bill is active in local organizations such as Saint Margaret Mary Catholic Church, Central Florida Chamber of Commerce, Leadership Orlando Class 36, Florida Manufactured Home Association Board of Directors, Greater Orlando Board of Realtors, Community Coordinated Care for Children Board of Directors, and the Winter Park Racquet Club Board of Directors.
Steven Leary is a Vice-President of Leary Management Group, Inc. Steve joined Leary Management Group in January of 2004. He is responsible for strategic planning and customer relations.
Prior to joining Leary Management Group, Mr. Leary spent the past 15 years in Manhattan and San Francisco in numerous Sales, Operations and Management positions. Steve developed marketing and advertising programs for both small and large organizations, working for companies such as J. Walter Thompson, Ammirati & Puris and bouchez kent + co. His past clients include Miller Brewing Co., United Parcel Service, Compaq Computer, Merrill Lynch, Qwest Communications, Madison Square Garden and Yahoo! HotJobs.
Mr. Leary is also the Vice-Mayor of his hometown of Winter Park, Florida. First elected to the Commission in 2011, Mayor Bradley has nominated and appointed Steve to serve as his Vice-Mayor three times. Steve also serves on the Board of Community Coordinated Care for Children, Inc (4C's). Since 1969, 4C's has been Florida's trusted resource providing high quality services to improve the lives of children and families.
Mr. Leary holds a Bachelor of Arts from Washington College in Chestertown, MD, is a licensed Real Estate Agent in the state of Florida and a graduate of Leadership Orlando Class 64. Steve was a Board member of the Holt Hamilton School of Rollins College. His wife Caroline is the founder of Studio Blue House, an Architecture and Design firm. Steve and his family are supporters and contributors to many non-profits and charitable organizations across Central Florida including Make-a-Wish, Community Coordinated Care for Children, Give Kids the World, and others.
Purchase Now
Avada includes multiple page layouts ready to use, just insert your content!
Loaded with awesome features, premium sliders, unlimited colors, advanced theme options & much more!
Purchase Now
Our Valuable Team Members
Jeff McKinley is the Marketing and Information Technology Manager for Leary Management Group, Inc. He is responsible for maintaining the firm's IT infrastructure as well as directing the company's marketing programs.
Mr. McKinley joined Leary Management Group in 2001. Prior to joining the company, he worked as a software developer and IT consultant for The Housing Marketplace, a real estate consulting firm. During that time, Jeff developed software, marketing, and training systems for Champion Enterprises, Homes of Merit, and US Home Corporation. Beyond the real estate industry, Jeff has developed software and database applications for Florida Digital Networks, Lucent Technologies, NanoSpective, and the American Vacuum Society.
Jeff graduated from the University of Central Florida. He is a Microsoft Certified Professional.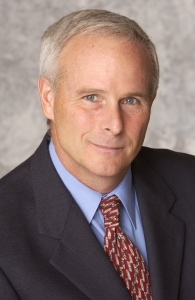 Doug West is the Operations Manager for Leary Management Group, Inc. He is responsible for managing the day-to-day operations of the company's subsidiaries.
Mr. West joined Leary Management Group in 2002 and attained his current position in 2003. Prior to joining the company, he worked for over twenty-five years with Pepsi-Cola Allied Beverages, holding various sales and management positions. He then worked for Canteen Vending Services as a District Manager covering the Albany, New York and Washington, DC markets. His past clients included the Smithsonian, CIA, White House and George Washington Universities. Doug is also an Associate Real Estate Broker.
Doug celebrates forty years of marriage with his wife. Together, they are the proud parents of three adult sons and one grandson. In his leisure, Doug enjoys running, fishing and cooking.